Why Startups Need A Freight Forwarder
Every startup needs to partner with an expert freight forwarder to help you maneuver with more confidence. Like any beginner, startups and small businesses tend to move with a less stable gait, and the pace may feel like walking on eggshells. It's all normal, but working with the best people and companies in your business can help empower your startup.
Freight Forwarder – Your Business Partner
Your freight forwarder is a crucial partner for shipping supplies and delivering goods to customers. However, an exceptional freight forwarder should be more than just an intermediary between you and the carriers who move your goods.
Top-Level freight forwarders like Zip Logistics can leverage their logistical expertise, industry experience, and network of partnerships to provide your business with several advantages. A close working relationship could unlock the potential to simplify your operations, reduce your shipping expenses, and save you significant hassle in your supply chain.
In this mini-guide, we'll walk you through four of the distinct business advantages you'll see when working with an experienced Freight Forwarder Miami. If you're not yet working with one, use this list to evaluate potential partners and their capacities. And if you're already working with a freight forwarder, you might find this helpful list for getting more out of your relationship to give your business the edge it deserves.
Simplify Charges
Working with the best freight forwarder can help you save time and money by making the technicalities that go with invoices and charges as simple and streamlined as possible.
If you've ever looked through an invoice from a carrier, you might find yourself confused by all the air or ocean freight charges you'll see. Drayage, fuel surcharges, terminal handling fees (and more!) add up—and yet you still might not precisely understand what you're paying.
Because these charges don't always feel transparent, you might not understand the driving forces behind them. As a result, you could be missing opportunities for cost savings.
You have to move and work smart. That's where Zip Logistics comes into the picture.
Your freight forwarder can simplify the multitude of charges you'd get by walking you through each line item so you understand what you're paying
Additionally, they can help you understand these numbers to uncover potential savings. If, in case, the cost of your ocean freight increases due to rising fuel prices, that's mainly out of your control.
However, if higher costs result from how you packaged your cargo, your freight forwarder can help you make the changes you need to lower your shipping costs.
Better Shipping and Consolidation Rates
As a result of the role they play—as well as their logistics expertise—your freight forwarder may be able to help you find lower rates for your shipments.
For example, when you're shipping less-than-container loads (LCL), your cargo will go in what's called a "consolidation." In a consolidation, a freight forwarder will look for the right mix of freight to piece together a full container load. In many ways, it's a little like a puzzle.
If you happen to be the missing piece of that puzzle, your forwarder may be able to offer you a lower rate for your shipment to complete the load and send it on its way.
It's crucial to look for a forwarder like Zip Logistics, which does a significant volume of business to your destination. Why? Consolidated shipments don't move until the load is complete. So if you're working with a forwarder with low volume to your destination, you may have massive delays waiting for your goods to move.
However, if you choose a freight forwarder specializing in a particular area like in Guyana, it's much more likely that the consolidation will be completed and shipped faster.
Additionally, freight forwarders can also help you save costs across shipping modes. Forwarders work with multiple types of carriers—ocean, truck, rail, and air—and can help you spot when a mode change might save you some money.
Assist with Customs Clearance and Paperwork on International Shipments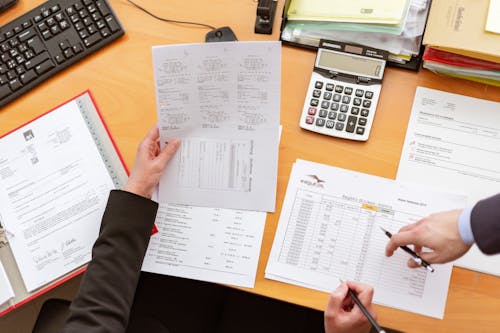 Shipping internationally can be overwhelming, but it can be simplified and stress-free with the help of Zip Logistics. When you're shipping items internationally—or receiving them from abroad—the import or export requirements and the paperwork can get incredibly tricky.
Additionally, suppose you're missing essential paperwork when your shipment arrives in the U.S.. In that case, you could be responsible for huge fines—or your shipment could undergo an inspection, which could delay it by weeks.
When it comes to importing and exporting internationally, you need an expert on your side. An experienced freight forwarder can help you understand all the procedures and paperwork you need to make either international clearance or U.S. Customs and Border Patrol clearance quick and easy.Additionally, if there's a problem with an import, an experienced freight forwarder will have an existing network of customs brokers who can assist in navigating the system. These brokers have deep expertise in customs regulations and procedures. As a result, they can help expedite clearance as necessary.
In other words, with a top-notch freight forwarder like Zip Logistics as your partner, you'll reduce a significant amount of hassle on your part and set yourself up for quick and easy customs clearance.
Streamline Your Logistics Workflow
You can't simply work with any freight forwarding company – you need to work with the best in the industry. When you're working with an expert freight forwarder, you should be able to take advantage of their logistics expertise to improve your operations. A top-notch freight forwarder like Zip Logistics can help you:
Spot inefficiencies in your supply chain. Shipping tends to get delayed due to cracks in your supply chain. Now, an experienced freight forwarder may be able to create a more efficient solution that sends stocks straight to stores on neighboring islands near your target location, saving you money and reducing shipping times.
Create processes that solve business issues, like returns—accepting returns, while good for customer service, can add significant expenses to your business. An experienced freight forwarder can help you create an efficient logistical solution that efficiently moves returns back to your central warehouse, keeping those costs to a minimum.
Establish efficiencies through volume. When you work with a freight forwarder to streamline your entire supply chain, they may also be able to create new efficiencies, like consolidating shipments to reduce overall shipping costs.
Ultimately, these improvements can significantly impact your bottom line by reducing inventory carrying costs, lowering shipping costs, eliminating unneeded warehouse space, and more.
Improves ROI
An experienced freight forwarder is entirely aware of international freight shipping laws, so it takes significantly less time for freight forwarders to complete the necessary paperwork and deliver the goods to their destination as soon as possible. This means avoiding unnecessary delays and collecting multiple shipment projects, and the forwarder reduces the overall cost of goods delivery, thus improving the return on investment.
Work With a reputable Freight expert
It bodes well if a freight forwarder is part of reputable associations – it requires financial credibility, efficiency in operations, integrity, and many other criteria to be a member.
Suppose a freight forwarder belongs to a notable association. In that case, the chances of them managing your shipment with a high level of professionalism and diligence are much more significant than if they are a non-member.
The fact that most of these trade associations thoroughly vet freight forwarders before accepting them is a sure sign that members must have a proven track record of high-quality services.
What is a Freight Forwarder?
Freight forwarders are not responsible for physically moving your goods – they're not carriers. A freight forwarder is an integral part of the supply chain for large international shippers or shippers considering expansion.
Freight forwarding firms act as intermediaries between shippers and carriers, tackling all the frustrating and often overwhelming administrative aspects of logistics and supply chain management, so you don't have to worry!
International forwarders are also incredibly useful with advice and can offer shippers helpful advice for dealing with banks, strict regulations, complicated documentary requirements, and so much more.
They will negotiate freight on your behalf with the primary international shipping line, assist with documents, customs, and organizing transport and deliveries.
Physical boundaries are no longer a barrier for businesses and entrepreneurs around the world. With the professional service of freight forwarding companies, billions of pounds of freight are transported worldwide every day.
Tasks of A Freight Forwarder
A Freight Forwarder handles supplementary services that run an international shipping business, such as insurance and customs documentation. They also provide to consolidators as well as individual shippers the following:
Non-Vessel Operating Common Carrier documentation
Bills of Lading
Warehousing
Risk Assessment and Management
Methods of International Payment
Coordinating loading and delivery of cargo
Providing different schedules and methods of cargo movement
Freight management, customs clearance
Why Work with An Expert Freight Forwarder?
Your freight forwarder should be so much more than merely an intermediary between you and the various carriers your business uses to move goods and supplies. A knowledgeable freight forwarder can be a vital business partner to help you streamline your operations, create new efficiencies, and uncover new ways to reduce the costs associated with your supply chain.
Whether you're looking for a new partner or you, have an existing relationship with a freight forwarder, make sure that you use this wealth of logistics expertise to get all these advantages—and more—from your relationship.
Hiring a freight forwarding company like Zip Logistics can allow your business to focus on what you are good at, knowing your goods are safe and well looked after. You need a professional and expert freight forwarder like Zip Logistics if you have these requirements or needs:
Importing and exporting are essential components of many businesses, and more and more companies are looking to expand their business outside of the United States.
International shipping could present brilliant business opportunities for your business, but implementing the necessary steps to getting there can seem incredibly daunting, especially if you are new to the process.
There can be an enormous amount of paperwork, not to mention the regulations involved, which can be difficult to understand if you are not accustomed to the complexities of international trade.
However, that's where the role of a freight forwarder steps in. They will allow you to focus on your business and your products while overseeing the logistics and necessary import and export formalities.
Increase Your Bottomline with Zip Logistics!
To determine whether you should hire a freight forwarder, you'll need to consider the needs of your business, examine your long-term goals, and carefully weigh if employing a freight forwarder is the next logical step for your business expansion.
Decide on what mode of transportation and the specific services you will need in progressing with a freight forwarding company the volume you plan to ship. These steps are of utmost importance and will determine how you proceed forth.
A good freight forwarding firm can save you enormous time and potential headaches regarding paperwork and customs while providing reliable transportation of your products at competitive rates.